Finishes The Job – $8.33
Finishes The Job network is comprised of three exclusive point-of-view sex sites. And can you guess what's guaranteed to be in every scene? If you said a cumshot, that's correct! The models don't get to leave the room till they've finished their job, aka swallowed that load! The producers love cumshots so much that they've isolated each one so you can watch in slow-motion! The three sites you'll get access to with your membership are Mr. POV, The Dick Suckers, and Manojob. Needless to say, these sites are heavily focused on blowjobs and handjobs. So if you're a fan of those niches, you're in for a treat!
Between all 3 network sites there are currently a total of 1546 videos. And that's not including any bonus content. Now that's quite a lot of exclusive content for such a cheap price. Once you get inside the members' area you will have the option of streaming movies (there are both web and mobile versions) or downloading. If you prefer to download, you can do so in MP4 and WMV format at up 1080p HD. Aside from videos, you will find hundreds of high resolution photo sets, which you can download in convenient zip format. The largest size currently available is 1500×1000 pixels. You can also download video caps which are of a lower resolution.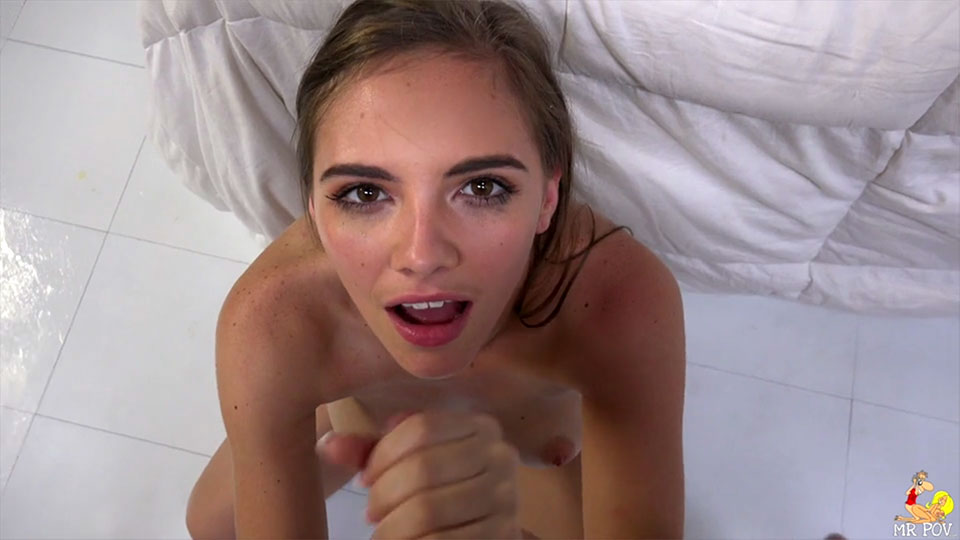 The two options available to you are $19.99 per month, which is a savings of 33% or $99.99 per year. When you choose the 1 year membership, your monthly subscription price is reduced to $8.33. The only catch is you must pay for the whole year in advance. But it's worth it when you consider the huge savings. We're talking 67% less per month with this deal. Now that's impressive!